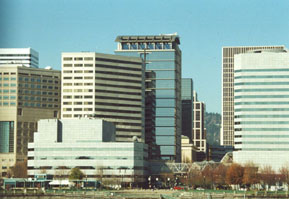 JANITORIAL RESOURCES
Books
Software
Consulting
Courses
CPI Membership
Find a Contractor in Your City
Videos
Special Start-up Business Packages
BIDDING
Bidding Book
Bidding Forms on CD
Bidding Software
Bid Preparation
CLEANING PRODUCTS
Air Purifiers
Cleaning Chemicals
Microfiber Towels
CLEANING
SERVICES
Janitorial Quotes
Smoke Odor
Other Odors
GENERAL
BUSINESS
RESOURCES
Videos
Books
Courses
Contact Us
Your one-stop building service resource center
for managing a successful cleaning service business or department.
The original "Clean-Pro" with over thirty-five years building service contracting experience.
Clean-Pro Industries, Inc.
Your Partner for a Cleaner Tomorrow ©
Effective and Affordable Products for
Cleaning Companies,
Janitorial Contractors,
Hospitals,
In-House Services,
Medical Facilities,
Care Centers,
Schools, Colleges, Universities,
Cities, Counties, States, and Federal Buildings
| | |
| --- | --- |
| Cleaning Books, Software, Courses, Consulting, and Supplies to Help You. . . | |
Start, Promote, Manage, Bid, and Grow a
Successful Cleaning Department or Business
Increase Profitability, Productivity, and Sales
Reduce Costs, Complaints, and Cancellations
Resources for In-house Cleaning and Janitor Services

---
Books
Introduction to Janitorial Service Contracting
Building Service Contracting (400 pages)
The Science of Professional Cleaning
Janitorial Bidding Secrets
Human Resources Management
Sales and Marketing for Janitorial Services
Strategic Business Planning
Special Start-up Business Packages

Janitorial Software
Bid Preparation and Cover Letters
Bidding Forms, Pricing Charts, Contracts, Specifications
Sales and Marketing Forms
Business Planning
Human Resources Management




Consulting Services
Business and Organizational Development
Business Plan Development
Bid Preparation
Sales Training
Business Evaluations
Business Sales and Acquisition

Business Courses
Organizational Development
Sales and Marketing Management
Administration and Financial Mgmt
Human Resources Management
Customer Service and Quality Mgmt
Team Building and Supervision

Cleaning Supplies
Microfiber Towels
Mop Floor Pads
Mops (wet and dry) complete sets


Videos and Video Courses
Custodial Training
Hospital Housekeeping
Long Term Healthcare Housekeeping
Sales and Marketing
Clean Room Training
Regulatory Training
Safety Training
Hospitality Training
Laundry Training
Contract Cleaning Executive Training

CPI Membership
Web Page
Link to the Clean-Pro Directory
Consulting Services
Sales and Business Management
Hotline to Answer Your Questions
Discounts on CPI Products/Services

Please see our CPI Business Development Membership page that lists the benefits of membership, including discounts on CPI products and services and many services, including a web page, consulting, hotline, business courses, national/ state/ city directory listing, sales leads, employee search, and much more. Become a member today.

CPI NATIONWIDE CONTRACTOR NETWORK
Clean-Pro Industries is currently inviting contractors nationwide to service national customer accounts that have entered into contracts with CPI. Only one contractor will be selected from each city or market. A market is a region with a population of 100,000 or fewer people.

Contractors demonstrating the ability to service more than one market may be selected to do so. Contractors will be chosen from among CPI Business Development Members. To learn how to become a member please see our membership page.

CPI PRODUCTS AND SERVICES
Clean-Pro Industries, Inc. provides cleaning and janitorial services, books, videos, audios, CD-ROMs, software, a monthly newsletter for its members, consulting services, and a business development program for building service contractors, cleaning maintenance companies, janitorial services, home cleaning and maid services, and in-house cleaning departments.

Take advantage of thirty-five years industry experience. Read the "Clean-Pro Industries Story" to see for yourself our qualifications and track record. We have helped many companies become organized, productive, and profitable. CPI has worked for large and small businesses; local, regional, national, and international businesses; building owners and building managers; in-house cleaning departments and cleaning contractors. We can help you too.

JANITORIAL SERVICE QUOTES
For a janitorial service quote from a high quality, detail-oriented, professional, and skilled contractor in your area, please go to our Directory of CPI members. You are assured of a first-class cleaning service on time, every time. All work is effective, affordable, and guaranteed by our members.



Clean-Pro Industries, Inc.
PO Box 6350
Portland, Oregon 97228-6350
Tel.: (503) 289-0063
Fax: (503) 289-0055
E-mail: service@cleanproindustries.com
Website: www.cleanproindustries.com
| Videos | Software | More Business Books | More Start-up Packages | Janitorial Service Quotes |
| National Directory of Janitorial Contractors | CPI Business Development Membership |
| Home Page | Order Form | Find a Contractor in Your City |

Return Policy: Books or manuals may be returned for a refund minus 20% restocking fee and shipping costs if they are returned within two weeks from the date first delivered by the shipper, as long as they are in resaleable condition (like-new condition) and are returned in the original shipping package. Books or manuals that show damage or wear and tear when returned will not be refunded. There are no refunds on software or videos.
Privacy Policy: Clean-Pro Industries Inc. is highly sensitive to the privacy interests of consumers and believes that the protection of those interests is one of its most significant responsibilities. In acknowledgment of its obligations, Clean-Pro Industries Inc. has adopted the following Privacy Policy applicable to information about consumers that it acquires in the course of its business:
Acquisition of Information. We do not acquire any more information about consumers than is required by law or is otherwise necessary to provide a high level of service efficiently and securely.

Our Employees and Privacy. We train all of our employees about the importance of privacy. We give access to information about consumers only to those employees who require it to perform their jobs.

Security Measures. We make access to privacy-sensitive information subject to rigorous procedural and technological controls, consistent with legal requirements and the demands of customer service.

Disclosure to Third Parties. We will provide individually-identifiable information about consumers to third parties only if we are compelled to do so by order of a duly-empowered governmental authority, we have the express permission of the consumer, or it is necessary to process transactions and provide our services.

Privacy and Our Business Partners. When we make our technology or services available to business partners, we will not share with them any more consumer information than is necessary, and we will make every reasonable effort to assure, by contract or otherwise, that they use our technology and services in a manner that is consistent with this Privacy Policy.
Thank you for visiting our website.
Copyright 2000-2009
Clean-Pro Industries, Inc.
This site is copyrighted.
All rights reserved.
index